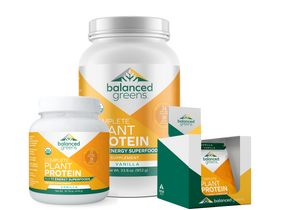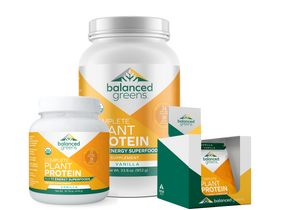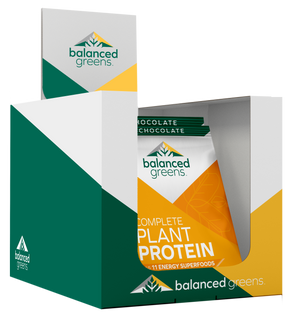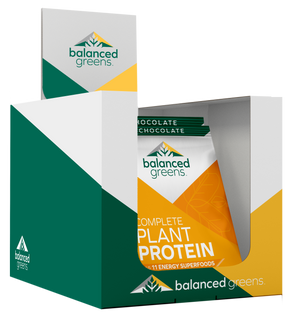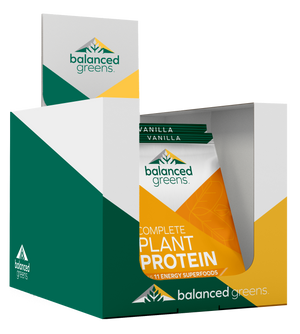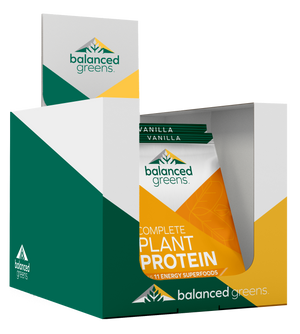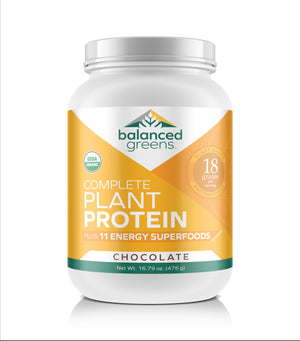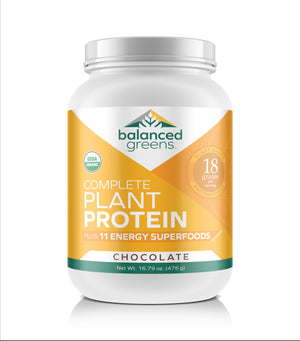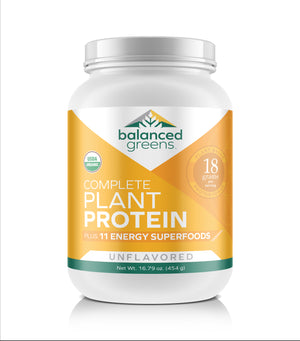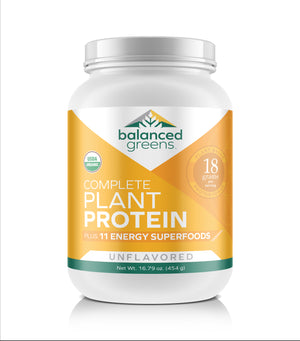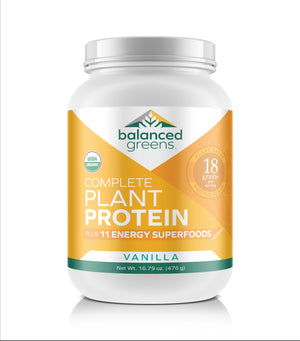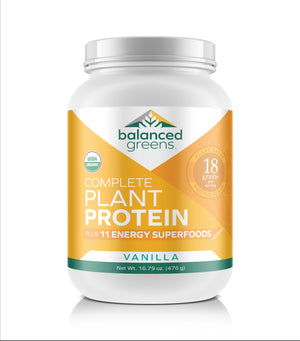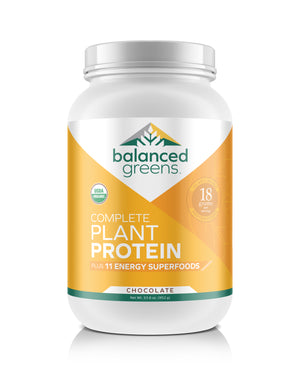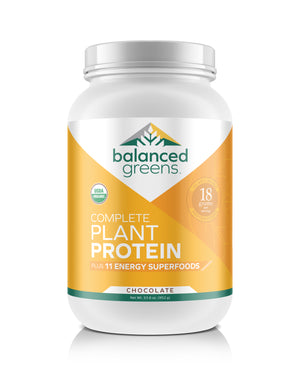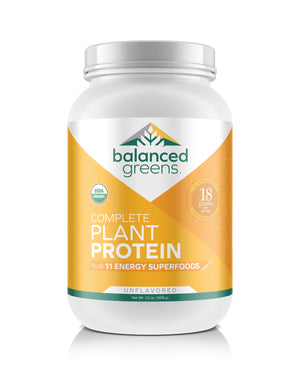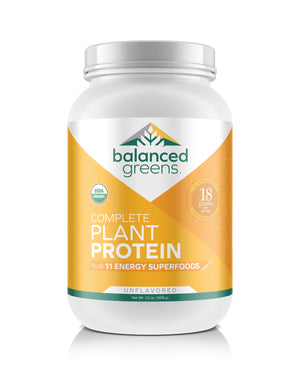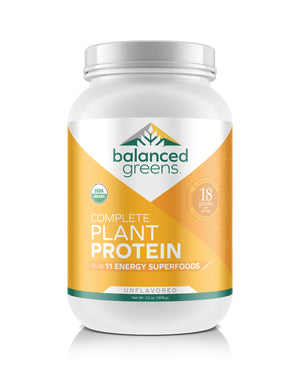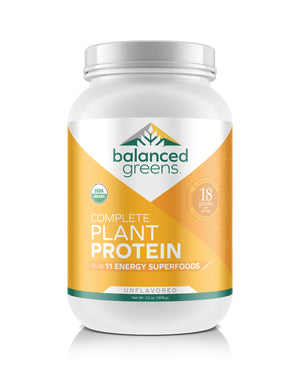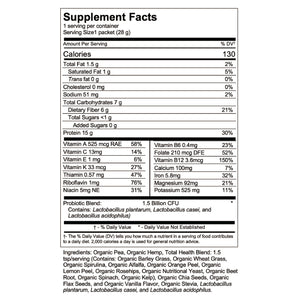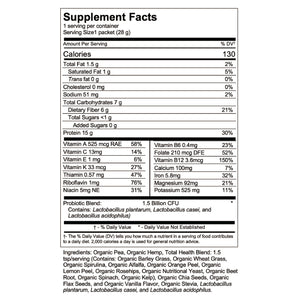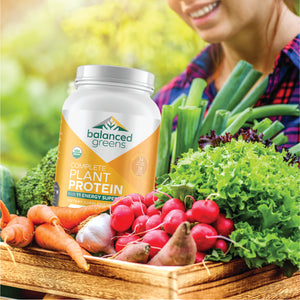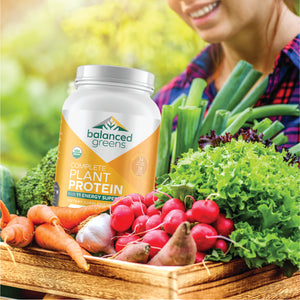 On Sale
Plant Protein Plus 11 Superfoods
Rich In B-Vitamins. Supercharged with Total Health Formula.
Perfectly designed, our Plant Protein Plus is much more than just another trendy shake. Featuring the best plant protein, the original Energy Food formula since 1990 (now called Total Health), which provides rich nutrients and alkalinity from fruits, vegetables and superfoods. It also contains full spectrum omegas, probiotics, naturally occurring enzymes and prebiotics in a powerful mix of perfect protein to command your day, amplify health and provide sustainable energy.
Your body deals with a lot, give it the boost of health and happiness you deserve. We started Balanced Greens after searching for our own health and discovering a 28+ year formula (Total Health), sold separately. Today, it stands unchanged as the core element and inspiration for all of our products. Join us in a greater life!
Raw, Organic, Vegan, Gluten-Free, Non-GMO, Soy Free, Dairy Free, No Added Sugar
• Provides rich nutrition and alkalinity from the Total Health formula
• Build lean muscle and athletic performance
• Manage weight and enhance immunity
• Good for digestion and thyroid health
• Detoxes naturally
• Tested for contaminates
• Probiotics, naturally occurring enzymes and prebiotics
Ingredients: Organic Pea, Organic Hemp, Total Health Blend: 1 1/2 tsp per serving (Organic Barley Grass, Organic Wheat Grass, Organic Spirulina, Organic Alfalfa, Organic Rosehips, Organic Orange Peel, Organic Lemon Peel, Organic Non- Active Nutritional Yeast, (Safe for Candida,) Organic Beet Root, Organic Spinach, Organic Kelp), Organic Chia Seeds, Organic Flax Seeds, Probiotics: 1.5 Billion Per Serving Lactobacillus Plantarum, L. Casei, L. Acidophilus