Recipes
Explore our delicious and nutritious recipes containing Balanced Greens superfood powder!
Total Health Recipes
White Gummi Smoothie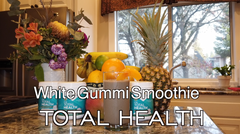 This superfood smoothie is made with Balanced Greens Total Health (Pineapple Coconut) - a green superfood powder to help you get the most out of your smoothie, and make the most of your day!
Tropical Sunrise Muffins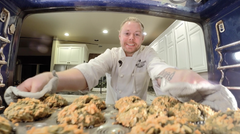 These delicious muffins are packed with nutrition! Check out this recipe from Chef Christian, made with Balanced Greens Total Health (Pineapple Coconut). Make these over the weekend to have muffins all week! They make for a great snack or quick meal on the go, providing you lasting energy and nutrition to last all day.
Oat My Goodness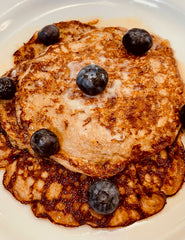 We've known Balanced Greens to be an incredible blend of superfoods, but this versatile recipe demonstrates just how incredible it truly can be. Watch as Chef Christian easily transforms a delicious smoothie into a pancake recipe!
Greens on Greens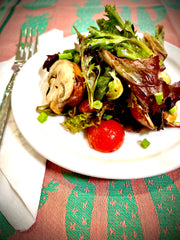 Check out this recipe video for TWO (2) great salad dressings from Chef Christian! You can easily make either of these recipes in a mason jar at home, making it easier to get a full serving of GREENS.
Strawberry Guava Popsicles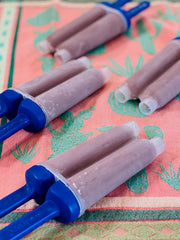 Looking for an easy, and HEALTHY recipe? You've found it! These delicious popsicles help you sneak some nutrition into dessert.
Raspberry Lemonade Popsicles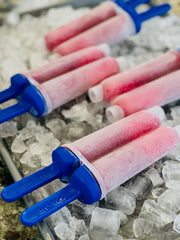 Easy. Delicious. Nutritious. Everything you've been looking for in a popsicle and more! TIP: not a fan of raspberries? No problem. Replace it with your favorite fruit to make these lemonade popsicles your go-to summer snack.
---
Power Meal Recipes
Chocolate Stick Smoothie
Did you ever eat those chocolate sticks filled with orange or raspberry? This smoothie is sure to remind your tastebuds! Enjoy this tasty smoothie full of superfoods, matcha and protein.
Thin Mint Cookies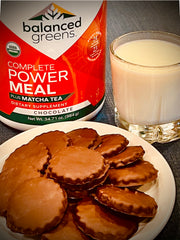 Thin Mints? Yes, but healthier! Made with Balanced Greens Chocolate Power Meal, you'll be making these cookies again and again as a sweet - and healthy! - snack all week.
---
Plant Protein Recipes
Acai Berry Smoothie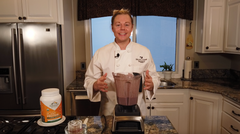 Try out this recipe from Balanced Greens' very own, Chef Christian! Full of everything you need and nothing you don't want. Made with Balanced Greens Plant Protein (Vanilla) to deliver you plant-based protein and nutrition.
Mint Chip Ice Cream Bars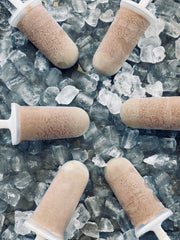 A delicious treat to beat the heat! Watch Chef Christian use Balanced Greens to create homemade ice cream bars.
Orange Greensicle Smoothie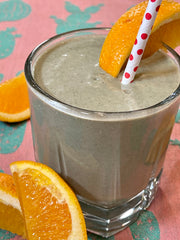 Smoothies are one of the tastiest, and easiest, ways to mix Balanced Greens into your every day diet. Try out this delicious and nutritious Orange Greensicle recipe and let us know what you think!
Yoda Bars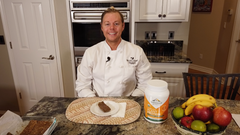 Channel the Force with these! Protein bars full of superfoods, plant-based protein and more. Another great recipe using Balanced Greens Plant Protein (Vanilla).